Our Purpose
MOD Exists To Serve People
Don't get us wrong, we make some really amazing food. But pizza alone isn't what makes MOD special. What truly sets us apart is the MOD Squad — the people who deliver authentic and inspired service to millions every year.
Measuring Impact
MOD is committed to be the leading employer* for individuals facing barriers. We do this in 4 ways:
Breaking Down Barriers
Putting people first starts with our hiring practices. We're proud to provide jobs to people in our communities who face extraordinary challenges when it comes to finding employment. For example, more than 60% of formerly incarcerated individuals are unemployed one year after being released. And 85% of adults with Intellectual and Developmental Disabilities (IDD) do not have a paid job in their community. Through the MOD Opportunity Network, we've forged relationships with community nonprofit and business partners over the years to lead the way in inclusive hiring.
99%
of company-owned MOD stores have provided employment opportunities to individuals with **barriers to employment.
13
years MOD company-owned stores have employed individuals with justice involvement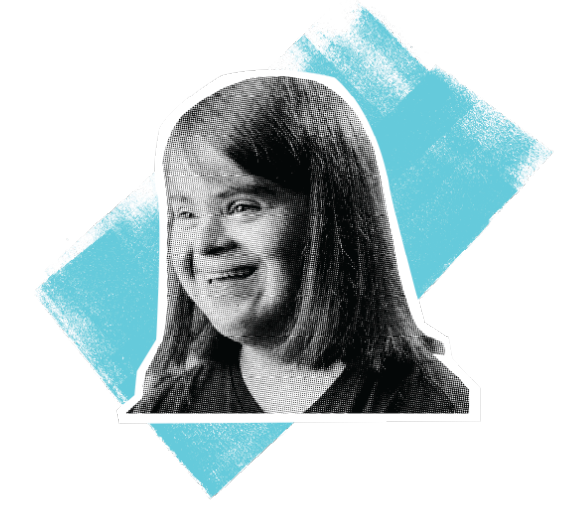 Beyond The First Step
The challenges facing individuals with barriers to employment don't stop on the date they're hired. Opportunity is only the beginning, and MOD is committed to providing resources for economic stability and mental health support. By offering stability, we're opening up doors for individuals to achieve their hopes and dreams. One such initiative is MOD's Bridge Fund, a longtime grant program where MOD Squad assist each other when experiencing an unexpected crisis. To date, more than $2 million in grants have been provided as a bridge to stability for our Squad during hardships. And for those with criminal records, MOD is partnering with external legal experts to help seal or expunge their records for free at selection locations, with plans to expand this program greatly in 2023.
Investing In The Journey
You only get to take this journey once — why not make the most of it? When promoting, we look internally to create career pathways for the MOD Squad. While MOD may not be the last stop for many who join us, our commitment to mobility continues beyond our doors. Through the Journey Program, we provide career pathways and advancement to encourage wealth-building.
Voices Working Together
We face many complex challenges in society today, and we believe businesses have a role to play in addressing them. Through the power of our voice, we're speaking up with others to advocate for change. MOD is a proud member of the Workforce & Justice Alliance, a coalition of businesses committed to advancing systemic change in the justice system and removing workforce barriers for individuals with justice involvement. We are using MOD as our platform to help create a world that works for and includes everyone.
"AT MOD, we believe companies can and should be a force for Good in the lives of the people they employ and the communities they serve."
Ally Svenson, MOD Co-founder
*MOD refers to MOD Super Fast Pizza, LLC. Hiring practices and employment benefits are specific to MOD Super Fast Pizza, LLC.
** Barriers include justice involvement, having a disability, opportunity youth (ages 16-24 disconnected from work or school), history of substance abuse, having experienced homelessness, and no high school diploma or GED.