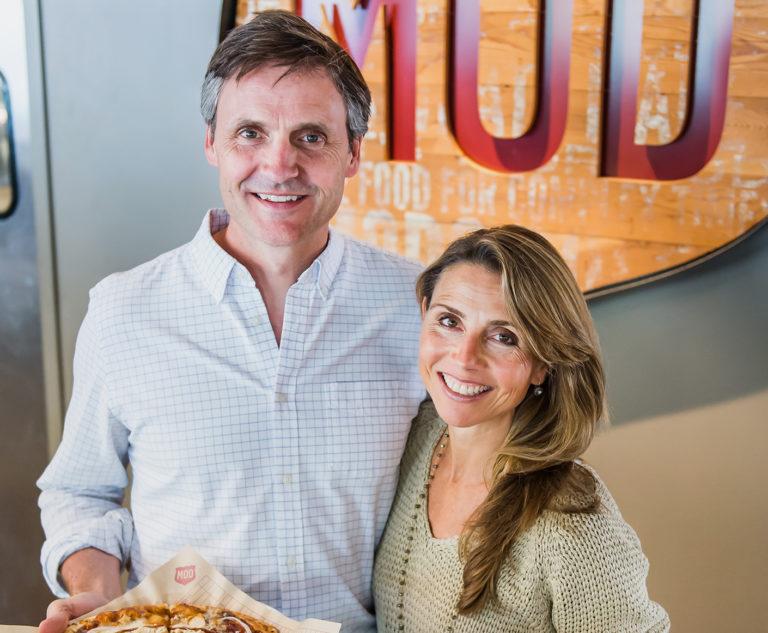 Our Beginning
Welcome to MOD
When Scott and Ally Svenson founded MOD Pizza in 2008, they knew the last thing the world needed was another pizza place. In their hometown of Seattle, they imagined a new way for people to enjoy pizza, by bringing speed, individual style and value to one of America's favorite foods. But the real secret sauce wouldn't be the product, it would be the people who serve our communities — the MOD Squad. By taking care of employees, they would take care of the customers, and the business would take care of itself. It's how we've built a culture of opportunity, belonging and community for the past 13 years, and it's catching on wholeheartedly.
Our Purpose
Why we exist
MOD exists to serve people, in order to contribute to a world that works for and includes everyone. We believe companies can and should be a force for good in the lives of the people they employ and the communities they serve, and we're committed to being the leading employer for individuals facing barriers. Through Opportunity, Mobility, Stability, and Advocacy - we're building strong and vibrant MOD Squads across the country.
Learn More
about how we're making a positive social impact.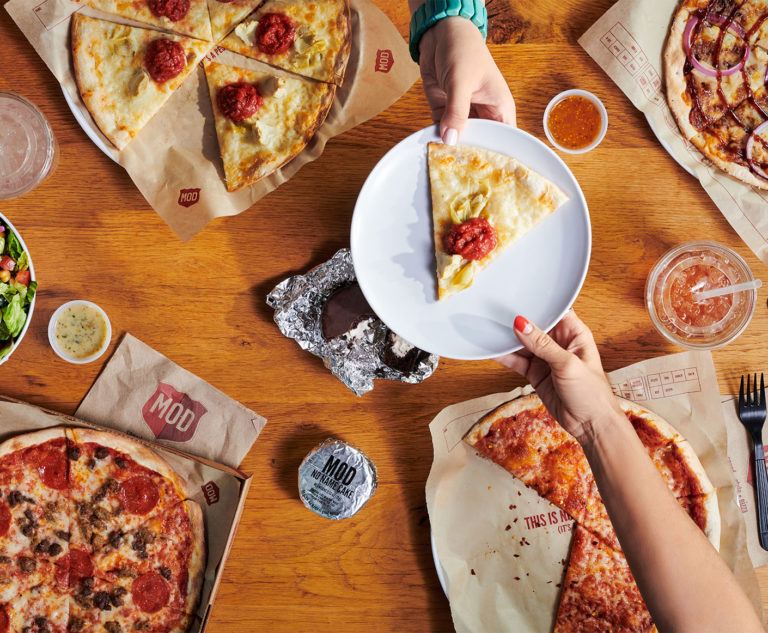 Our Food
Food to feel good about
We're all about choice. The MOD experience is built around high-quality, personalized products delivered superfast. Our individually sized pizzas and hand-tossed salads are fully customizable, with more than 40 toppings, 8 finishing sauces, and 8 delectable dressings. Every pizza or salad is made on demand and completely unique, but the price always stays the same. We care deeply about sourcing superior, fresh ingredients with vibrant flavors, and remain committed to working with our partners on environmental impact, animal ethics, and fair labor practices.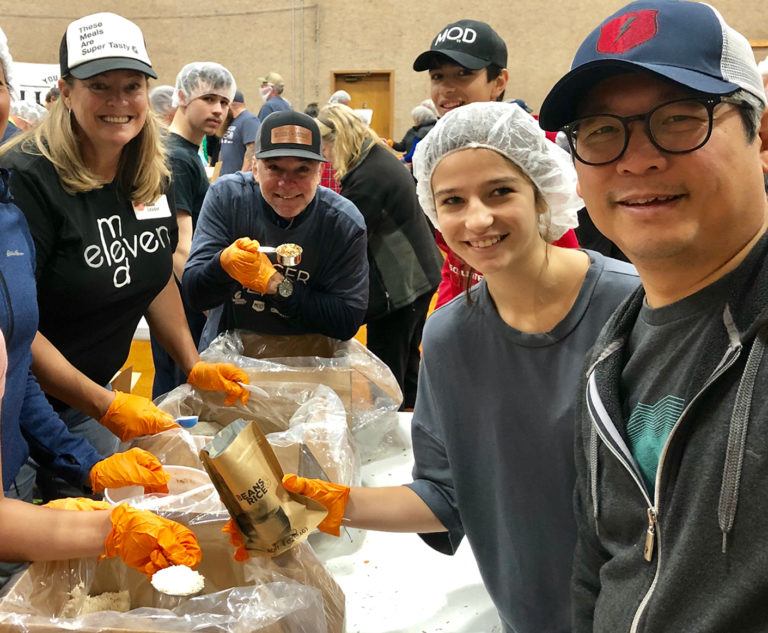 Our Impact
A Culture of Service
We believe in using our platform to support the causes our MOD Squad cares about in their local communities. Our
fundraising
program connects local nonprofits, youth sports, and school groups with opportunities to raise money in the neighborhoods where we serve. In addition, we've supported a range of community-based causes throughout the years, such as mental health awareness and suicide prevention, childhood hunger, LGBTQ+ inclusivity, support for individuals with intellectual and developmental disabilities, and justice-involved individuals. All of this work is an important part of what we call Spreading MODness — doing the right thing to inspire others, creating ripples that become waves to change the world.